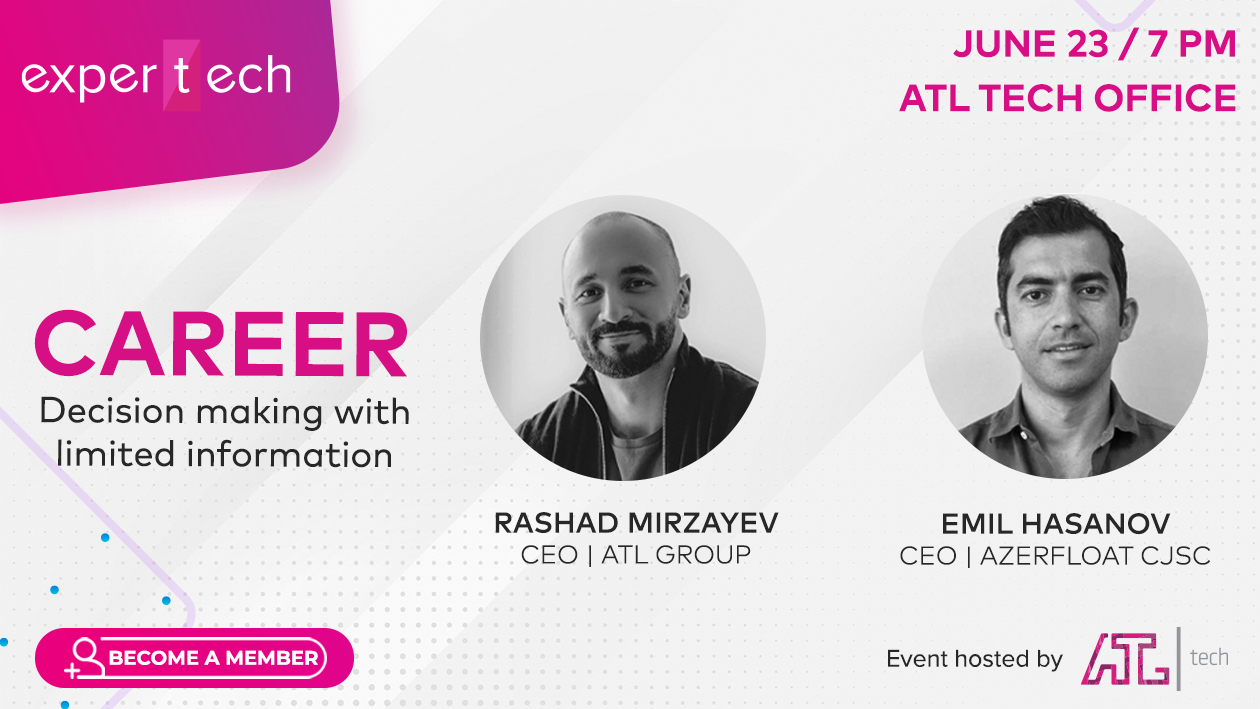 Career - Decision Making with Limited Edition
The first step to solving a career problem is to bridge the gap between where you are and where you want to be. Exploring your values, interests, and skills will help you find educational and career options that match up with your goals.
We decided to talk about this topic at the next EXPERTECH meetup.
We are sure that the guests found the answers to all their career-related questions at this event with Rashad Mirzayev and Emil Hasanov. Most importantly, they listened to experienced people who have gone through long and challenging career path.
The event is open to all members of the EXPERTECH Community.
If you are not a member yet, you can apply by clicking the "MEMBER" section and join the EXPERTECH Community.