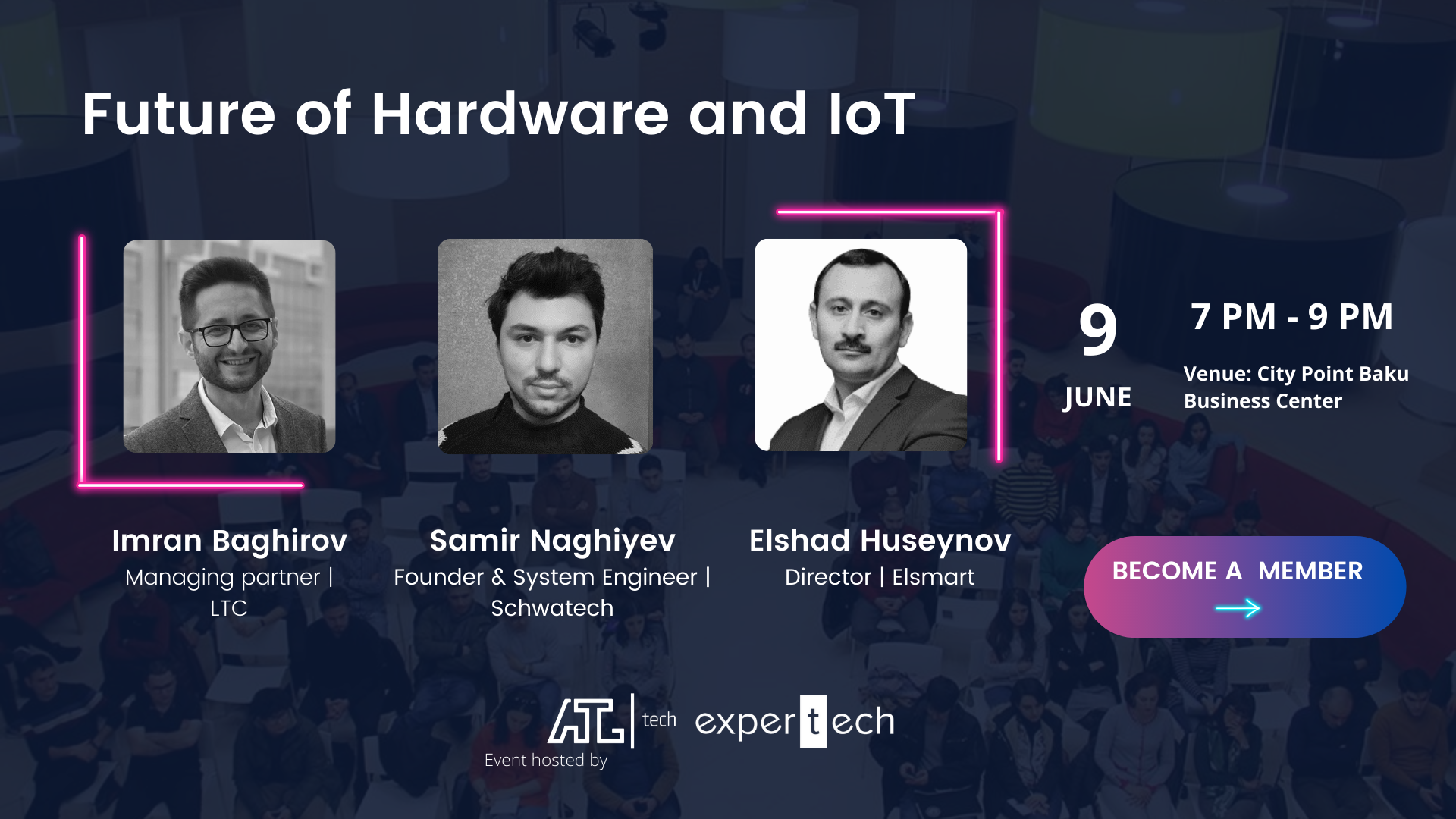 Future of Harware and IoT
Speaker: Samir Naghiyev, Elshad Huseynov
This time we met with EXPERTECH community members to talk about the future of Hardware and the Internet of Things.
As the most relevant topic of the last period, we had interesting discussions about the rapidly developing processes both in our country and in the world, our expectations in the future and realities. Moreover, we studied the current situation of hardware industry in the country.
Our professional and experienced speakers answered the guests 'questions in a detailed manner.
The event is open to all members of the EXPERTECH Community.
If you are not a member yet, you can apply by clicking the "MEMBER" section and join the EXPERTECH Community.