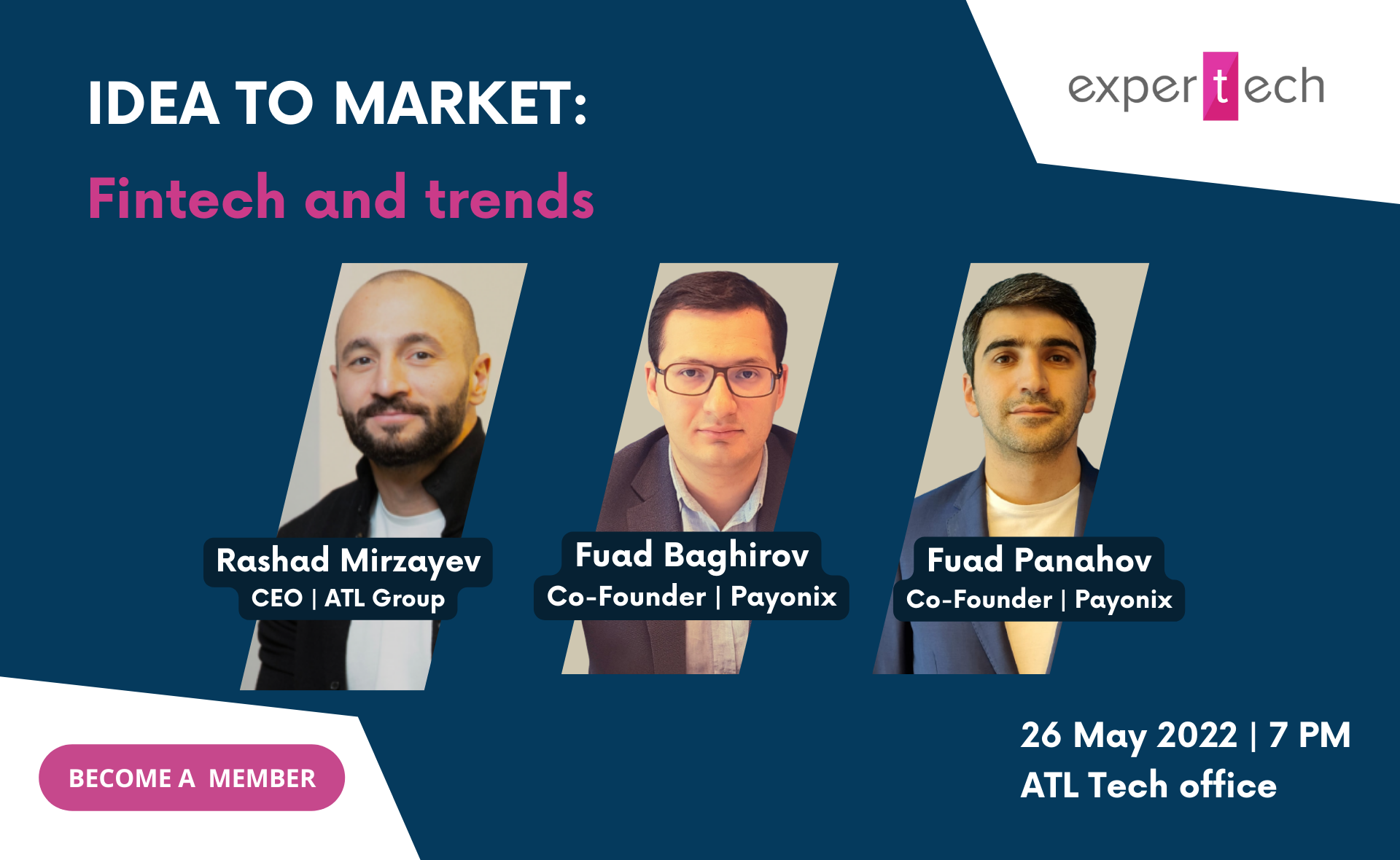 Idea to Market; Fintech and Trends
Speaker: Fuad Baghirov, Fuad Panahov
At the previous EXPERTECH Meetup, we talked about fintech and trends in this field!
Together with Fuad Panahov and Fuad Bagirov who are the co-founders of the local digital payment platform, Payonix we shared information about the challenges faced by fintech startups, their market entry strategy, directions and local opportunities.
The event is open to all members of the EXPERTECH Community.
If you are not a member yet, you can apply by clicking the "MEMBER" section and join the EXPERTECH Community.