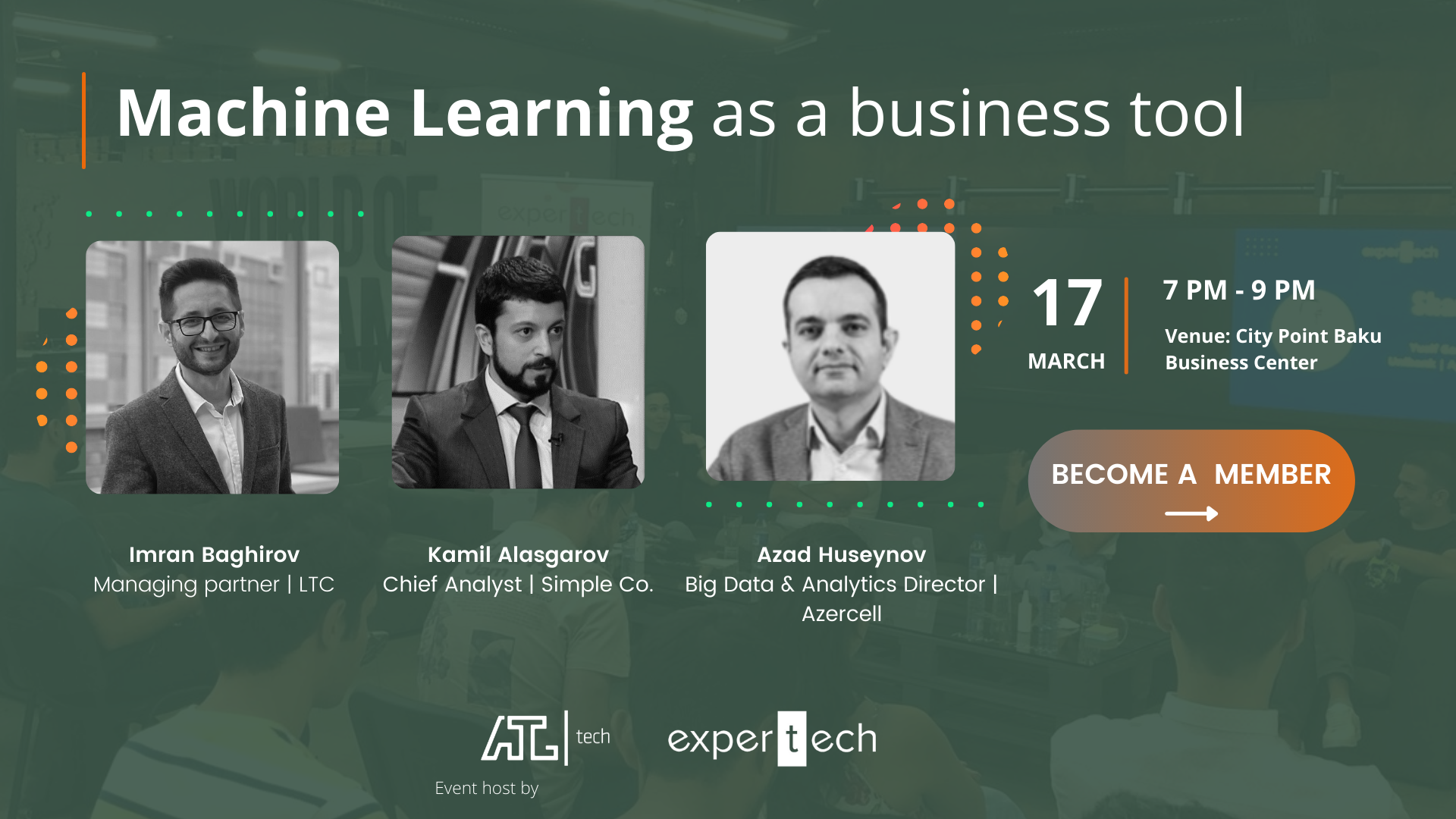 Machine Learning as a business tool
Nowadays, machine learning, artificial intelligence has great power in the business world. With the rapid development of data science, more and more enterprises are focusing on improving their business processes using the power of technology.
The repetitive and constantly evolving nature of the machine learning process helps ensure that businesses are constantly aware of business and consumer needs. In addition, in modern times it is easier than ever to build an ML or integrate it into existing business processes.
With all this in mind, at the next meeting of EXPERTECH, we decided to consider machine learning as a tool for business development. Professionals in this field also answered all questions of interest to the audience about ML.
The event was open to all members of the EXPERTECH Community
If you are not yet a member, you can apply "Become a member" section on website and join the event.