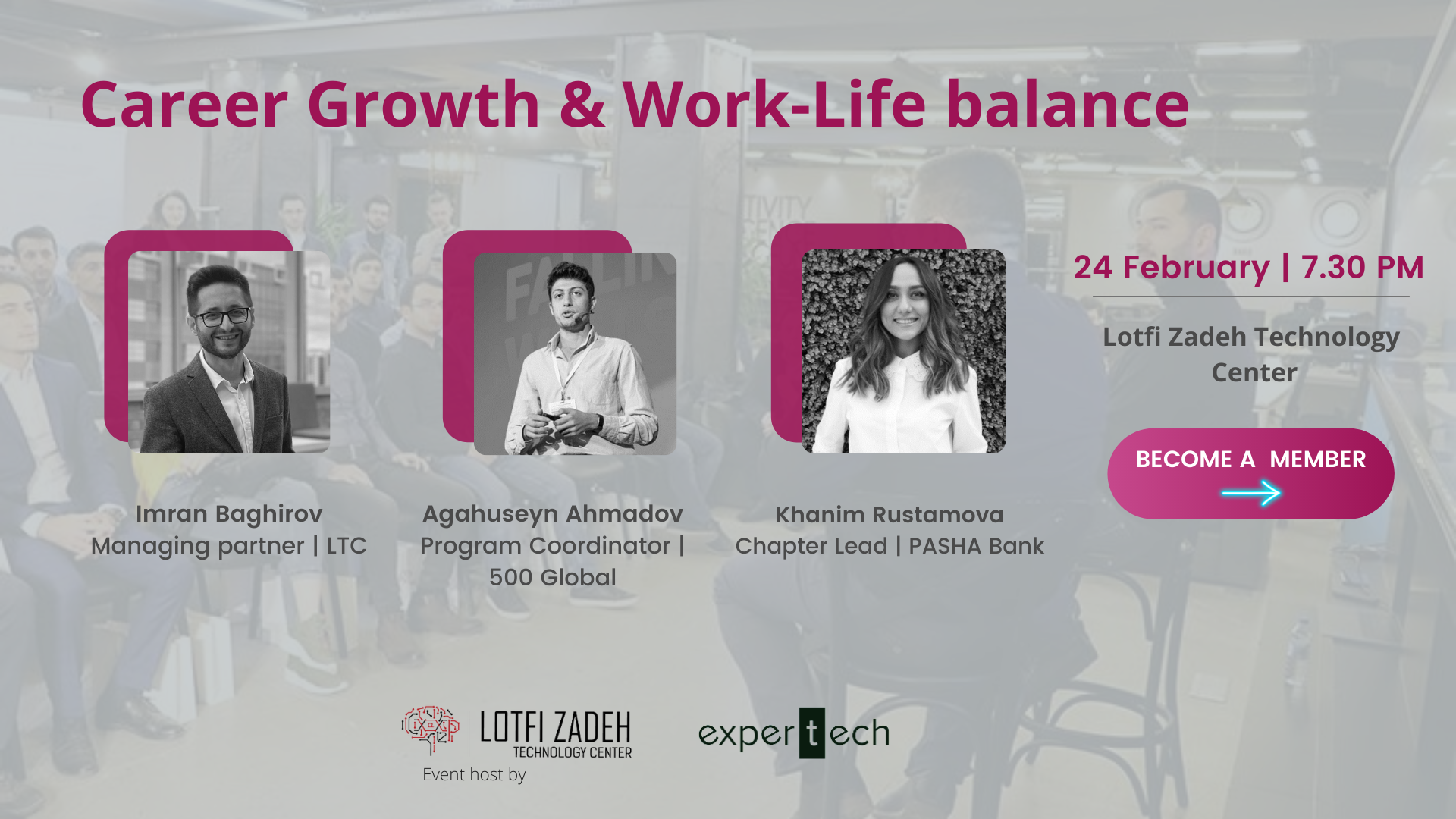 Career growth and work-life balance
Venue: Lotfi Zadeh Technology Center
Speaker: Agahuseyn Ahmadov, Khanım Rustamova
EXPERTECH held its first meetup in a new format!
This time we talked about the balance between career advancement and work and personal life. We discussed how to achieve career advancement, what are the primary and innovative methods and tools, whether to control a balance between work and personal life, and how successful people achieve this specially in a period of competitive labor market and information explosion.
At the meeting, our speakers Agahuseyn Ahmadov and Khanım Rustamova, along with Imran Bagirov shared their experiences.
The event was open to all members of the EXPERTECH Community
If you are not yet a member, you can apply "Become a member" section on website and join the event.
You can watch recording of the event at our Youtube Channel.