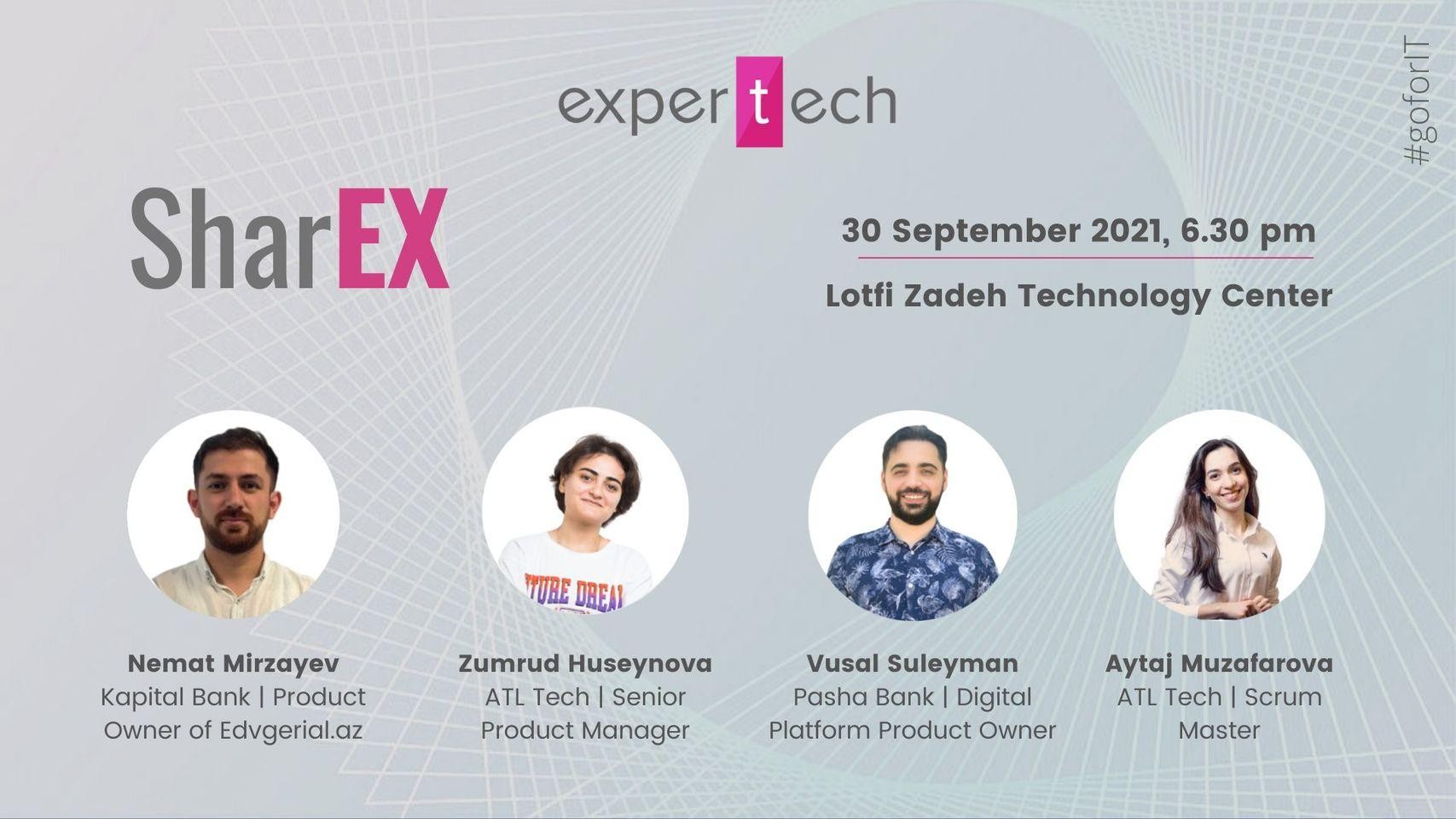 SharEX #2 | PM
Venue: Lotfizadeh Technology Center
Speaker: Nemat Mirzayev, Zumrud Huseynova, Vusal Suleyman
Last week, the series of SharEX events organized as a part of the EXPERTECH Meetup platform held another event at the Lotfi Zadeh Technology Center.
Our guest speakers Nemat Mirzayev, Zumrud Huseynova, and Vusal Suleyman, representing B2B, B2C, and startup business models, spoke about distinctive features of each segment, the stages and processes of converting an idea into a product, and shared their experience in challenges they faced on this path.
The event was hosted by Aytaj Muzafarova. The guest speakers answered the questions coming from the audience with great enthusiasm and in an explanatory form. During the coffee break, the participants exchanged views on issues and topics that interested them, received professional advice, and expanded their network.
The meeting created an educational environment for those who are currently working in this field, who want to know more about the work process in other segments, who want to change their career in this direction, who are currently members of the product management course and want to benefit from gaining new knowledge, sharing real practices and experience.
We would like to note that with the help of SharEX series of events, we strive to share the experience of local and foreign experts on the methods, directions, ways, and means of implementing digital projects. Covering various topics we aim to frequently organize events in this direction.
Add value to our community with your contributory participation!